Modern Fire Pit
Lighting up a modern fire pit and enjoying a nice cosy evening in the garden is something we at Garden Chefs love to do as often as we can
So we have hand-selected a range of high-quality fire pits to enjoy all year round.
Whether it's a chilly Winters night or a long cool Summers evening, join us by the warm fire!
The Porto fire pit design will look great in any garden
Use this high-quality steel garden fire pit as a stunning looking heat and light source
Or team this product with the tripod and grate so it can be used as an excellent bbq on which you can easily control the cooking temperature using the tripod pully
Add a mesh lid for extra safety and the steel fire pit lid for overnight storage or protection from the weather
Please note that steel fire pits will show surface rust, especially if they are not covered during bad weather, surface rust is to be expected on a steel fire pit, there are plenty of blogs on the internet advising of ways to keep rust to keep surface rust to a minimum and also tips on removing it.
Surface rust does not affect the quality or the use of any of our fire pits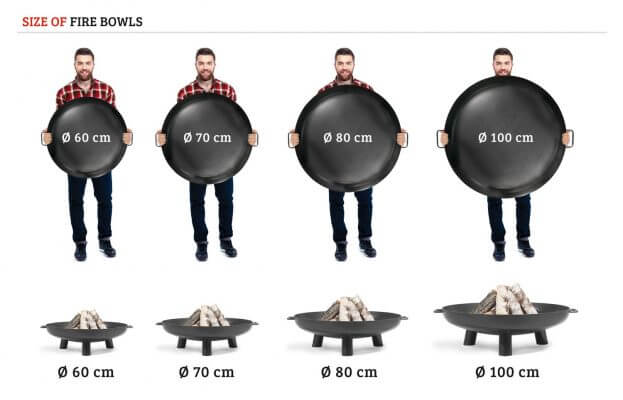 Garden Chefs tips for a better fire pit experience:
Use a good amount of kindling to get the fire going
Only use kiln-dried logs, (kiln-dried wood gives off far less smoke)
Split logs down with an axe for the first hour or so (thicker logs will smoke more)
Keep the temperature up by regularly adding logs
Enjoy
If you prefer we have a great range of gas patio heaters check them out now!